• gift guides • giveaways • shop small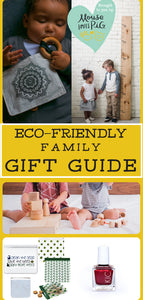 Eco-Friendly Family Gift Guide - Discover gifts for the greenie in your life. Products designed by moms who care, these non-toxic gifts, organic gifts for kids, and eco-friendly gifts for kids are here to help you buy less but better!
---
• gift guides • giveaways • playroom ideas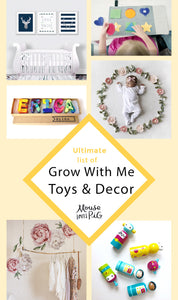 Choosing toys and decor for your kids' rooms is daunting. With so many choices and with kid interests changing so fast, it's hard to know what to choose that won't be quickly outgrown.  We've gathered together a few kid experts to give tips on how to choose toys and decor that will grow with your kids and allow you to buy less but better.   1 - Personalized toys that double as decor: It is always a bonus when gifts are multi-functional or have several uses. We love that our crayons can be used as decor in a room until...